Last updated: Friday, 03 February 2023
The Coalition for an Independent and Transparent Judiciary elects the Coalition Steering Committee and the Chair Organization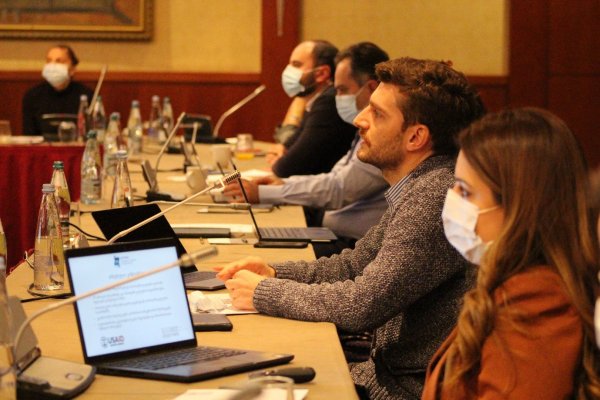 On November 15, the Coalition for an Independent and Transparent Judiciary held a general assembly to discuss the Coalition's work and elect the Steering Committee and the Chair organization. Representatives of 31 member organizations participated in the meeting.
Social Justice Center reported on the activities carried out over the past two years, including the problems in the court system, and the Coalition's approaches in this regard.
The second half of the meeting was dedicated to the elections of the Steering Committee and the Chair organization. Participants elected the Steering Committee composed of nine organizations: Social Justice Center, Georgian Democracy Initiative, Georgian Young Lawyers Association, Transparency International Georgia, Open Society Georgia Foundation, International Society for Fair Elections and Democracy, Rights Georgia, Human Rights Center, and Institute for the Development of Freedom of Information.
The newly elected Steering Committee members voted for the Social Justice Center as a Coalition Chair organization. Human Rights Center was elected as a Deputy Chair organization.
Contact:
5 Marjanishvili Street, 3rd Floor, Tbilisi 0102, Georgia.

+995 (32) 2505404